New Zealand authorities have announced restrictions in the capital Wellington after an Australian tourist tested positive for coronavirus after visiting the city, which has gone to alert level 2 until Sunday. Limits are imposed on meetings, in which no more than 100 people can participate, while masks are once again mandatory on public transport. It is also required to maintain a safe distance in spaces such as supermarkets.
There are no more diagnoses in New Zealand related to this positive. However, the authorities have asked all the people who were in 12 public spaces in Wellington where the infected person passed to take precautions such as quarantining and undergoing COVID tests. Among these spaces there is an exhibition hall, a hotel, a pharmacy, bars and restaurants. The country's Ministry of Health even details the time slots risk in each location.
These measures are motivated by a single diagnosis. New Zealand has stood out throughout the pandemic for a very aggressive policy against the virus, raising alerts with very few cases. According to data from the World Health Organization, the country, of five million inhabitants, has registered only 2,363 positives and 26 deaths from coronavirus since the pandemic began. 12% of the population has at least one dose of the vaccine, according to the figures of Our World in Data. There has been no community transmission in New Zealand for four months, Reuters reports.
New Zealand has its borders closed to the rest of the world for months, with very few exceptions. In mid-April it established an agreement with its neighboring country, Australia, with an epidemiological situation also very positive. Travel between the two countries was authorized without the need for quarantine and this is the first case in which a tourist tests positive, which has caused a suspension of this opening.
The Minister for the Response to covid-19, Chris Hipkins, has highlighted: "We have always had plans in place for situations like this and that is what we are working on now." Hipkins has recommended that the population use a mask whenever it is not possible to maintain a safe distance, as reported by the newspaper The New Zealand Herald.
Likewise, the minister has stressed that people who have been during the weekend in the Wellington region should comply with these same restrictions wherever they are at the moment to avoid any possible spread of the virus. Hipkins has explained that at the moment they have not opted for a confinement because it has been decided to take a "cautious stance" and monitor the situation. Four people who were close contacts of the Australian tourist have been isolated, two of whom have already tested negative.
Relationship to an outbreak in Australia
The New Zealand health authorities have explained that there is a relationship between the positive they have confirmed and an outbreak in Sydney (Australia), with 16 new local infections in the last 24 hours and 31 in total, of the delta variant, which was detected last week in the touristy Bondi neighborhood.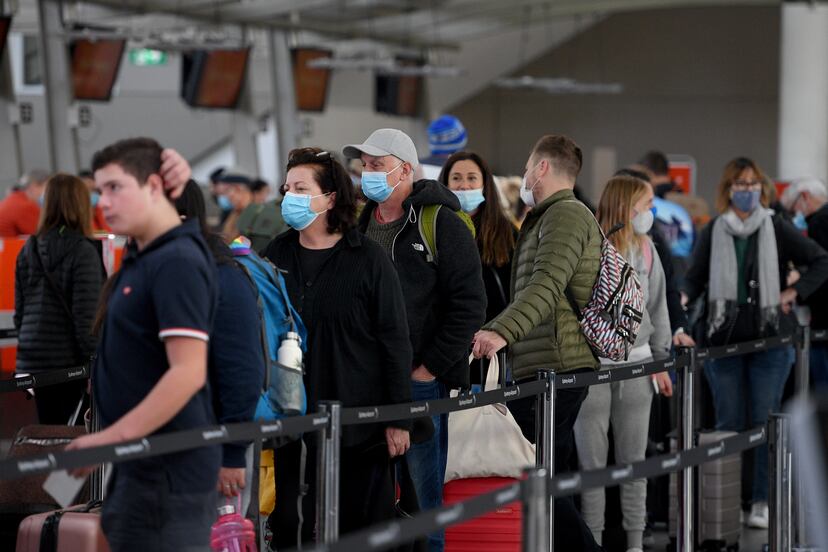 To try to stop the expansion of this variant, the authorities of New South Wales (State to which Sydney belongs) have decreed as of this Wednesday measures of social restriction in the metropolitan area of ​​the city, with 5.3 million people, and other neighboring populations: they limit indoor gatherings to a maximum of five people, impose the use of masks in closed spaces and limit the capacity of commercial premises, while other Australian jurisdictions have prohibited movements from Sydney.
The head of Government of New South Wales, Gladys Berejiklian, asked at a press conference that people who live in neighborhoods where COVID-19 cases have been detected avoid traveling outside the city. Australia, which has been living a normal practice for months that is only broken with brief and localized confinements to quickly control outbreaks, accumulates about 30,400 cases, including 910 deaths. 22% of the population has at least one injection of the vaccine.

elpais.com