Buy a house It is an important financial step, where the financial capacity, the initial payment, as well as the associated expenses can pose a complex scenario. However, knowing all the mechanisms, taxes, payment schemes, as well as possible existing scenarios, thanks to the greater amount of information available, will bring us closer to the most appropriate type of financing.
As it is in turn a right that everyone has (to have their own and dignified home), the acquisition of property in the United States is in some way "protected" by different financial, fiscal and legal paths so that it is viable and can be adjusted to your profile and needs, where the payments and associated taxes can give you the key to how to land a more grounded and viable strategy.
One of the main keys is found in the initial payment, which when it reaches an amount of 20% of the value of the house, completely exempts you from contracting private mortgage insurance (PMI), which is usually a requirement mandatory for the mortgage lender is covered against a case of default. In most cases, lenders automatically cancel PMI once you have accumulated at least 22% equity in your home.
By extension, achieving this first big step also brings you closer to a much looser payment scheme, with a lighter interest rate in terms of the total payment and, therefore, lower monthly payments.
However, for some buyers a down payment of 20% is not always possible, or it can jeopardize the financial future in a significant way. About, Rocket Mortgage®, the largest mortgage company in the United States, points out that it is currently possible buy a house without a down payment, although on the other hand, without this it is not feasible to obtain a conventional loan, so a loan backed by the government becomes an important tool in these cases.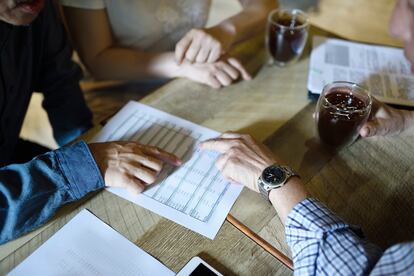 He also called FHA it's a kind of mortgage loan backed by the government, which helps you buy a home with much more flexible financial requirements, even if you have debt or a lower credit score. This mechanism can be especially attractive to someone with a lower credit score compared to other loans, it can also make your lender accept a lower down payment, or incorporate it to cover closing costs.
Also, the initial payment with a FHA loan it will be directly related to your credit score (which varies between 300 and 850), also giving you a clear picture of your financial solvency.
An ally to match
Within this search for options and ways to make your desired home come true, finding the best ways to finance is a task that requires time, dedication and, above all, a thorough evaluation of many aspects, which invariably represents facing an important accumulation of information, Therefore, approaching a trustworthy and experienced expert who can help us navigate each stage before, during and after the path of becoming a house represents, is advisable and streamlines the entire process.
The figure of a Real estate advisor reliable, personalized and backed by a mortgage company Solid and proven experience is vital, since it will provide us with timely advice on which is the best credit path depending on the type of house we want and can pay for, integrating at all times the requirements and scenarios within the legal, commercial and current prosecutor in the United States.

elpais.com