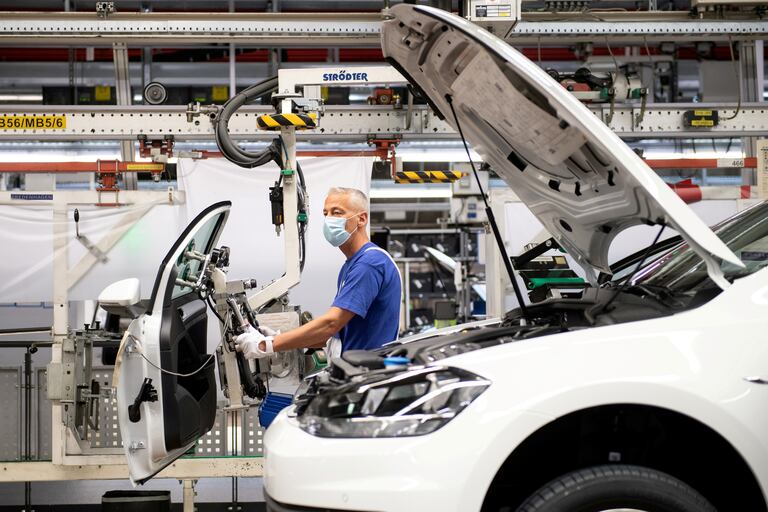 Volkswagen will close the year 2020 with a profit of 10 billion euros. This was announced this Friday by the company in a brief statement, where it reveals that after a first half of the year to forget, it regained traction in the second part of the year, with sales for the fourth quarter exceeding those of the third and a particularly positive December. The figures are preliminary, they do not include compensation for the emissions scandal of its diesel vehicles, and are far from the 19.3 billion euros it won in 2019, but they place the German manufacturer in the select club of companies that swam against the current of the economic turbulence caused by the pandemic last year. In addition to the brand that gives it its name, the Volkswagen group also markets others such as Audi, Porsche, Seat and Skoda, as well as the truck manufacturers MAN and Scania.
One of the keys to getting out of the biggest downturn in the auto market since World War II has been geographic diversification. If in Western Europe the hit to sales was 21.6%, in China, its largest market, it was only 9.1%. The situation of the Asian giant, more comfortable after having better controlled the pandemic – it was the only developed economy that grew in 2020 – has allowed Volkswagen to fare better than many of its rivals. The differences were already evident in the first half: while the French Renault lost more than 7,200 million euros and Fiat-Chrysler more than 2,700, Volkswagen left just over 1,000.
"Despite the unprecedented situation caused by covid-19, Volkswagen has demonstrated its great strength in the second half of 2020," reads the company's statement. The final data, as well as the forecasts for the coming quarters, will be published at the end of February, but investors have rewarded the company with a rise in shares that has come to touch 5% at some moments of the day.
With Elon Musk, founder of Tesla, elevated to the position of richest person in the world thanks to his commitment to the electric vehicle, the German firm aspires to continue gaining ground in that segment. Although they still represent a residual part of its business, sales of electric cars grew by 214% last year, going from 73,600 units to 231,600 units (Tesla made 499,550 deliveries in the same period).

elpais.com