Gianmarco Coppo has lost count of the kilometers he has traveled in recent years. The 31-year-old Italian left for South America in 2014 and, after touring its geography, settled in Peru. His son was born in that country in 2016. Two years later, he had to return to Italy. His life became a constant round trip to the Andean country. Until March, when Peru closed its borders to contain the covid. Commercial flights from Europe were canceled and Coppo lost all hope of seeing the little boy. He decided to write to the Peruvian consulate to allow him to travel on a repatriation flight, but was unsuccessful. Until he found a loophole that changed his luck.
After finishing his degree in Physiotherapy, Coppo left for South America as a backpacker. Thus, he got to know magical places such as Machu Picchu, the Amazon or Lake Titicaca. In Urubamba, a small municipality in the Cusco region, in Peru, they offered to volunteer. He accepted because he was tired of traveling. His mission was to treat poor children with disabilities. When the clinic closed, he decided to continue the task. For that he had the help of Sol y luna, a Franco-Swiss organization that operates in the Sacred Valley of the Incas. Their son, who is now four years old, was born there, but the relationship with his mother did not forge and Coppo returned to Europe to work between Turin and Madrid.
"It is very difficult to live so far from a child. It's like being split in two. You try to go on with your life, but you can't, "he acknowledges. That is why she made a goal of visiting him at least twice a year. The expenses of each trip exceed 2,000 euros, money that costs him months to save. And all this without knowing if he will be able to see the little one, since the relationship with the mother is not good. "I have always had legal problems with her. My dream was to bring him to Italy to meet my family, but I have never had permission, "Coppo laments. The emergence of the covid made things difficult: Peru closed its borders in March and since then it has not allowed commercial flights from Europe.
Family reunification
Coppo last hugged his son in January. The new scenario made him fear that he would not do it again for a long time, so he decided to write to the Peruvian consulate in Turin, where he resides. He did it daily to be allowed to travel on one of the repatriation flights chartered by the Government to facilitate the return of his fellow citizens. That would allow him to get to Cusco and meet the little one again. But from the consulate, the answer was always the same: "Jorge Chávez International Airport is closed. We have no official reopening information ".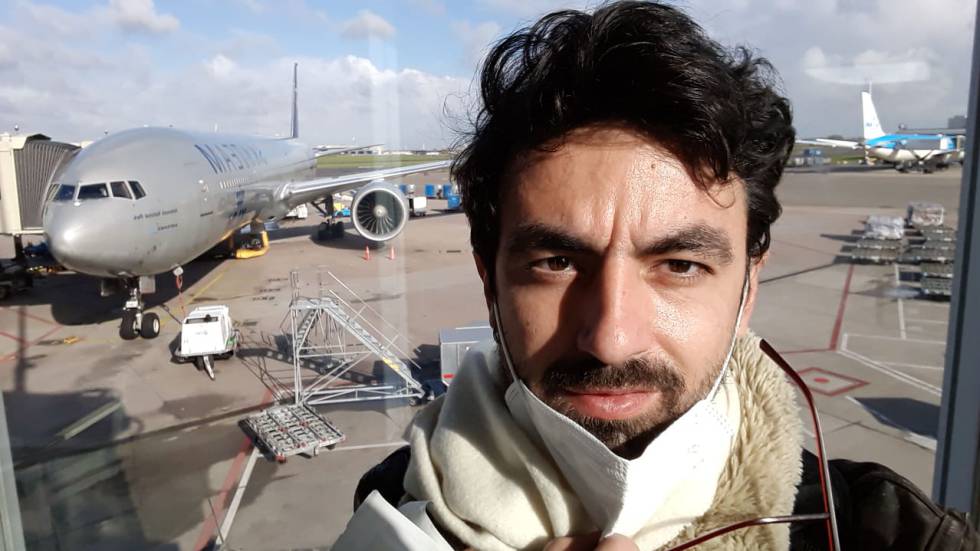 The man did not give up and began to investigate other formulas. He found the solution in a ministerial resolution that entered into force on October 5. One of the reasons he mentioned for traveling to Peru was family reunification. Coppo alluded to this requirement in one of his emails and the consulate accepted the proposal on the 15th. Two weeks later, on October 28, he got on a plane with hundreds of Peruvians. The one-way flight alone cost him 800 euros, a figure significantly higher than what he normally pays for the trip. However, he paid the amount without thinking.
"It is hard to miss the day to day of your son. You fear losing him, not being in his life or not being a reference for him. Assuming it has cost me years of therapy with a psychologist ", he admits. The trip was worth it because, in addition to seeing her son for a week, doors were opened that until now remained closed. "The mother was very surprised to see me reach the other side of the Atlantic. He told me that he understood how important the child is to me, so he allowed me to bring him to Italy for the first time, "Coppo congratulates himself. They reached their destination after four air stops and the fall of two Peruvian presidents (Martín Vizcarra and Manuel Merino). For the maternal grandfather and his aunts it was the first meeting with the little one, who spends the day playing with his cousins ​​in the garden. He's already babbling a few words in Italian. You have until March to learn it.

elpais.com